Applications of RFID Technology for Transgenic Crops Biosafety Management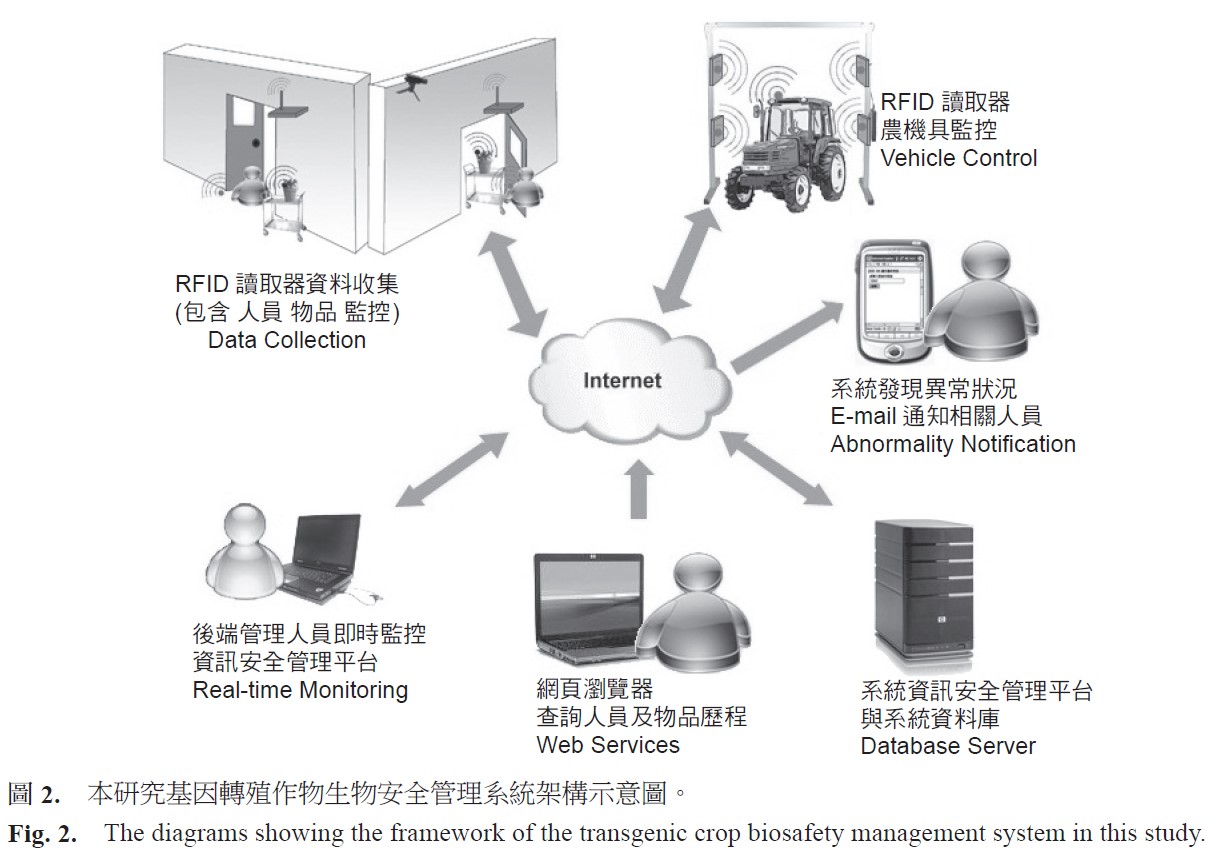 The diagrams showing the framework of the transgenic crop biosafety management system in this study.
Author:Ching-Shan Tseng, Sen-Ju Chen, Cheng-Ping Kuan, Yuan-Kai Tu, Hang-Wei Chen, and Min-Tze Wu*
Abstract:
      Radio Frequency Identification (RFID) is a technology that uses communication via radio waves to exchange data between a reader and an electronic tag attached to an object. The goals of this research were to improve the process control accuracy, save on labor operating costs, and thus enhance the management efficiency. Event triggered sensing and the use of information to log the accessinformation platform to quickly trace and lock problem areas and time of occurrence. The study intends to use the multi-mode wireless automated identification transmission and tracking of transgenic crops in biosafety management, build transgenic crops database to provide data-based information to enhance gene transfer efficiency of transgenic crop management operations.
Key words:Radiofrequency identification, Transgenic crops, Biosafety
Download:

PDF Links